The Certificate in
English Grammar
A Course Conducted by English Literature Sri Lanka
Summary
Description
Requirements
Deadlines
Instructor/s
Classes
Notes
Syllabus
Fees
Bank Details
Apply
| | |
| --- | --- |
| Institution | English Literature Sri Lanka |
| Course name | The Certificate in English Grammar |
| Course abbreviation | CEG |
| Course ID | ELSL/CEG/23/009 |
| Subject | Humanities |
| Language | English |
| Level | Intermediate |
The Certificate in English Grammar (CEG) is a course designed for Sri Lankan students who study under G.C.E/EDEXCEL/CAIE curricula, Undergraduates/graduates, teachers of English and English Literature, and those who wish to improve their grammar knowledge. The course is based on the idea that precise use of grammar communicates ideas clearly, concisely, and accurately; thus, it not only supports the building of character but also helps in effortlessly scoring marks in national and international examinations.

The student must score the minimum pass mark in the aptitude test
| | |
| --- | --- |
| Last day to register  | 10th March 2023 (Updated) |
| Last day to withdraw from WD | 19th March 2023 (Updated) |
| Aptitude test | 12th March 2023 (Updated) |
| Last day to complete the course payment | 17th March 2023 (Updated) |
| Course commencement | 18th March 2023 (Updated) |
MR. R. Gunawardane, B.A (EN) University of Kelaniya, DETE - University of Colombo, ACCT - IATA, Montréal, Canada
| | |
| --- | --- |
| Class days | Saturday – Sunday 8.00 a.m. – 10.00 a.m. |
| Participation option | Live via web conference |
The Certificate of English Grammar (CEG) is not a course specifically designed as a support for selected national exams such as G.C.E O/L and G.C.E A/L. The content areas covered in the programme can be found in a wide range of international examinations such as the International English Language Testing System (IELTS), Test of English as a Foreign Language (TOFEL), B2 (Cambridge First Certificate in English), CAE (Certificate of Advanced English), CPE (Certificate of Proficiency in English), and so on.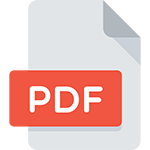 Download The Certificate in English Grammar (CEG) Syllabus
| | |
| --- | --- |
| Application/Registration/Aptitude Test Fees | Rs 1000/= |
| ELSL Courses Standard Tuition Rate (Hourly) | Rs 375/= |
| Total Tuition Fee Per Course* | Rs 375 x 80hrs = Rs 30000/= |
 

SPECIAL NOTES 

The fee is subject to periodic revision.

The total tuition fee includes all payments for examination fees and syllabus material.

**If the student passes the aptitude test, the total fee should be paid in full at the time of registration.

Following the aptitude test, the student is informed on how to complete the payment.

**Fee paid is not subject to refund. However, a student may request the fee to be transferred to the next academic year (and not beyond.) Requests for deferrals must be made within the first month of the course once it has been commenced.
| | |
| --- | --- |
| Account Name | ELSL Institute |
| Bank | BOC |
| Branch | Kadawatha (2nd City) |
| Account Number | 87069007 |